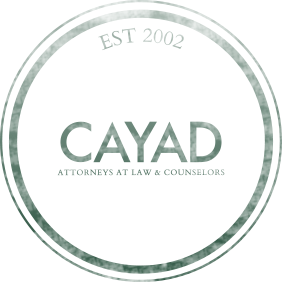 CAYAD ATTORNEYS
Our mission is to provide legal advice of the highest quality that adds value to our clients, all with the best timing and at reasonable rates.
About us
Cayad is a civil partnership formally incorporated in Mexico in 2003 but initiated and established since 2002 by the founding partners Ricardo Cancino Sánchez and Horacio Ayuso Villaseñor, for the express purpose of providing quality and comprehensive legal services to both Mexican and foreign clients under a customer service philosophy with the commitment to deal with our clients' affairs professionally and diligently.
Our team
Our firm relies on a team of highly experienced practitioners capable of providing an efficient and timely response to our clients' needs. We pride in our legal skills and practice.